QUALITY LANDSCAPING SERVICES IN SOUTH NEW JERSEY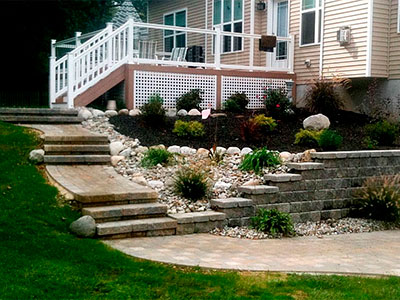 Chapman Landscaping has been providing professional landscaping and hardscaping services since 2004. We pride ourselves on creating innovative designs and offering our clients custom services from start to finish. These comprehensive services cover everything from conceptualizing, planning, designing, installation, and completion of the landscaping project.


Landscape Design Services
As part of these services, we design and install hardscaping, softscaping, water features, fire features, and retaining walls. We also design and build outdoor living features such as outdoor kitchens, decks, patios, and more. Aside from this, we also provide full-scale garden and lawn maintenance services which help maintain the beauty and longevity of all the features in your landscape setting. We work closely with each client to ensure that we capture all their dreams and requirement in each of our designs.


Professional Landscape Company
We are very customer-centric in our approach to work and make sure that all the landscaping work is completed to your 100% satisfaction. If you are looking for a company that would be able to provide customized landscaping solutions, we at Chapman Landscaping are the ones to come to. For any more information about these services and for detailed pricing, feel free to contact us at 856-270-2520. You can also send us queries and quote requests via this online form.

more