Outdoor Lighting
See samples of our work in our
Outdoor Lighting Photo Gallery »
Outdoor Lighting Designs
Many different things go into designing and planning the perfect landscapes. Whether you have a compact yard or an expansive landscape, you need to make sure that it has adequate outdoor illumination. Poorly lit outdoor areas are not just unsafe, but they also make the property unusable. Apart from that, the landscape will end up looking dull and uninviting.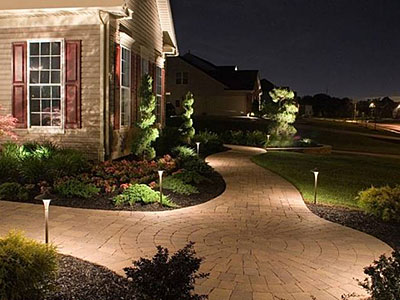 At Chapman Landscaping, our priority is to create the most delightful experiences for our clients in and around Pitman, NJ. It means we focus on customization and personalization and offer the best landscape lighting services at highly affordable costs.

We recognize that each landscape is different in terms of its layout, size, and features, and you will have specific needs. We always adopt a tailored approach in all our work, ensuring the outdoor lighting layouts and fixtures suit the settings.

We are passionate about what we do, and it shows in the way we handle every project. Whether you need some paver lights installed or want everything from recessed lights, underwater lighting, walkway lights, wall, and step lights, and more, we can help.


Energy-Efficient Outdoor Lighting
We also like to ensure that the features installed are energy-efficient while we focus on aesthetics and practicality. Therefore, we recommend that you opt for LED bulbs and fittings. These offer 80% energy efficiency, and you will find that they provide excellent illumination at far lower costs.

For more details, please contact Chapman Landscaping at this number - 856-270-2520 or through this Contact Us form. Our experts are here to help with all your outdoor lighting requirements, big or small.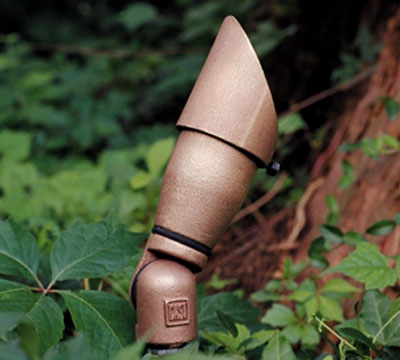 Lighting can transform your home when the sun goes down. It can highlight the best features of your home while making your house stand out from the street. Your trees and shrubs will come alive in the dark. Outdoor lighting also provides added security for your home and can light walkways and steps making them safer for your family. We install only high-quality products that are designed to last. Our installation is done with all waterproof connectors and measured for equal light output. This gives you a trouble-free system that you can enjoy for years to come.

Brands that we install are:




Outdoor Lighting
Our
outdoor lighting
solutions highlight our favorite landscape features while hiding any eyesores. We address aesthetics, safety, security, and efficiency by creating unique lighting solutions. Our services include landscape lighting, garden lighting, and sophisticated illumination to highlight your buildings. Each lighting design is developed after evaluating your property. Our company employs highly experienced landscape lighting installers who can make any outdoors attractive and safe at night. We can choose the right types of lighting based on clients' needs, so they get the results that they have in mind.